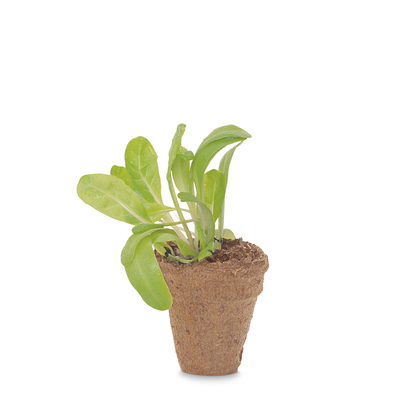 Common Name: Broccoli
Botanical Name: Brassica oleracea var. italica
When to Sow: Late Summer - Autumn
Planting Position: Likes the sun and plenty of organic matter.
Days to Germinate: 6-10 days
Ready to Harvest: 12-16 weeks
Lifespan: Annual - Lasts one year
Fertilise: Feed fortnightly with a liquid fertiliser.
Did you know?
If you look at a broccoli head closely it is actually thousands of tiny flower buds grouped closely together on green stalks.
Ideally, you should harvest broccoli while the tiny buds are tightly closed.
Cut the centre head when they are well formed. Don't pull out the plant as side shoots will appear in a few weeks with additional harvests.
Broccoli belongs to the Brassica family which includes cabbage, Brussels sprouts, cauliflower, kale, and kohlrabi.
About Broccoli: Does well in most garden soils. Broccoli needs cool weather, full sun, water, and rich soil. Plant your broccoli where it will get least 6 hours of sun daily and has fertile, well-drained, moist soil with plenty of organic matter.
Tips for growing: Give broccoli plants plenty of space to grow in rows 40cm apart in rows 60cm apart.
Companion Plants - plant Broccoli with: bush beans, cucumber, lettuce, potato, radishes and shallots. Herbs are great companions and don't forget a few flowers like marigold and nasturtiums.