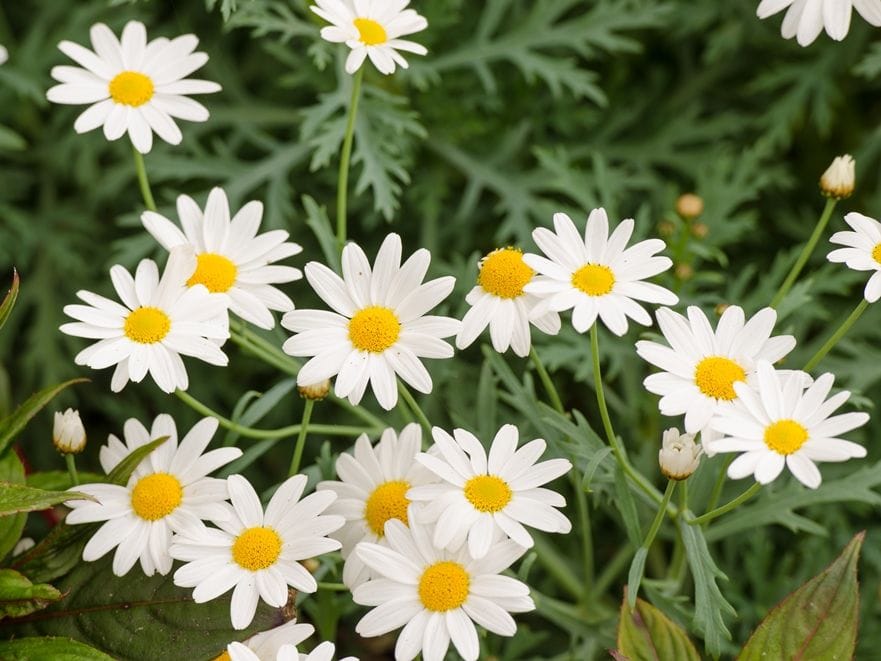 Common Name: White Daisies
Botanical Name: Chrysanthemum paludosum
When to Sow: Autumn and early Spring
Planting Position: Well-drained soil in full sun to partial sun
Days to Germinate: 10-14 days
Flowers in: 12 weeks
Lifespan: Tender Perennial treated as an annual. Annual - Lasts one year
Fertilise: Feed seedlings fortnightly with a soluble liquid fertiliser
Did you know?
The poet Chaucer was the first to give this family of flowers the common name "day's eye," because of their habit of opening in the morning and closing at night. In the language of flowers, daisies symbolise innocence, shyness and simplicity.
About White Daisies: Daisies are easy to grow and will brighten up a pot, rockery, garden bed or vase. They have a trail of common names such as mini Shasta daisy, spreading daisy, oxeye daisy, mini Marguerite daisy to name a few.
Tips for growing: Daisies are long flowering with what seems like a continuous parade of simple white flowers. Trim back after the first flush of daisies to promote even more blooms
Bee & Butterfly Friendly - daisies attract: bees, butterflies and insects to the garden. Bees particularly like white and yellow flowers making daisies especially popular.