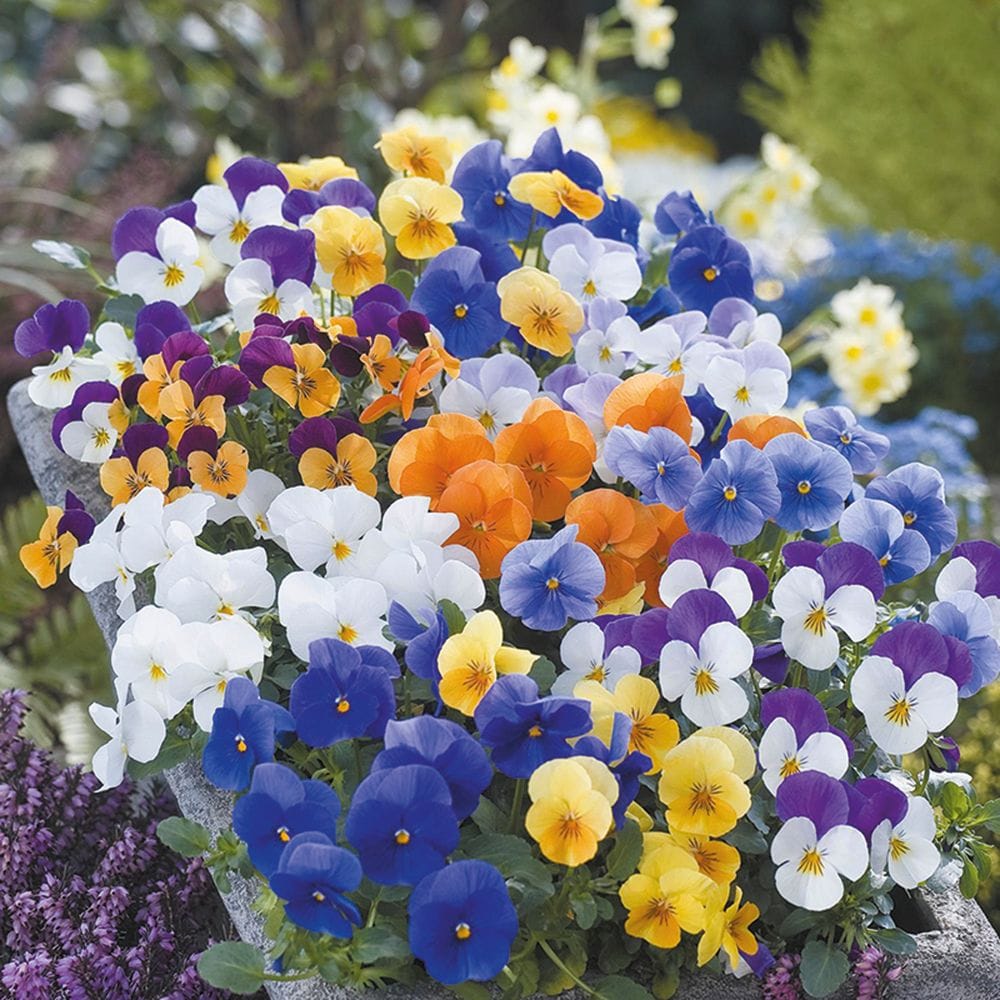 Common Name: Viola and V. tricolor is also known as Heartsease and Johnny Jump up
Botanical Name: Viola cornuta or Viola tricolor
When to Sow: Sow mid-Summer to early Winter, Spring also in cold areas, Heartsease can be sown all year round in most regions
Planting Position: Well-drained soil in full sun to partial sun
Days to Germinate: 21-28 days
Flowers in: 16 weeks
Lifespan: Annual - Lasts one year
Fertilise: Feed seedlings fortnightly with a soluble liquid fertiliser
Did you know?
Pansies and violets both belong to the genus Viola, and almost all of these flowering plants are perennials treated as annuals. Their flowers have a long bloom time, usually from spring through frost in cold areas, and can bloom all through winter in warm temperate climates
Viola and pansy flowers are edible and perfect for brightening up a green salad or for using as cake and biscuit decorations
About Violas: You've got to smile at these cheerful little annuals with markings that resemble faces, Violas and pansies bloom for months until warm weather arrives.
Tips for growing: Sow in trays of seed raising mix. Cover with a fine layer of soil and keep moist. Thin out to strongest seedlings when they're big enough to handle. Transplant the seedlings into a well-prepared garden bed spacing plants 15-20cm apart.
Bee & Butterfly Friendly - violas and pansies attract: bees, butterflies and insects to the garden very early in the season that provides a nectar source to bees, butterflies and other pollinators emerging from hibernation